email : oakvalleycreations@gmail.com

​~

 At Oak Valley Creations  we  believe organics are a great way to incorporate good health into your recipes and your life ~ 

Always handcrafted in small batches 

with responsibly sourced ingredients.

~

                 What's New!

                 Organic Wine Slush Mixes ! 

                            (check the Wine Slush page)

    New  Organic Dip mix gift boxes~ Check out "Gift Boxes" page

   New  Organic Beer Bread mixes ~ Rosemary, Garlic Chive, Sun dried Tomato Basil

   New  Blissful Brew Coffee Alternative  ~ caffeine Free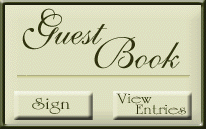 ​gourmet,  wine jelly, organic dip mixes, organic dips, fair trade organic coffees, organic essential oil, aromatherapy spray, gift baskets, perpetual calendars, chef, party, host, hostess, friends, gifts, grill rubs, organic meat rubs, organic seasonings, spice blends, soulful essential oils, healing balm, dryer sachets, gift sets, gift tins, organic tea,  salt free, gluten free, English Breakfast tea, Jasmine tea, Organic Green tea, Rooibos Chai Tea, Peppermint tea, Yerba Mate, Hibiscus Heaven tea, White tea,  Colombian coffee, Sumatra, Peruvian Decaf Coffee, Papua New Guinea, French Vanilla Almond, Chocolate Macadamia Nut Coffee, Mexican Altura, Rairforest, organic seasoning gift set, infused sea salt, salsa mix tin, healing balm, bath minerals, lavender dryer sachet, calm & relax oils, beer bread, share local love, dakota ramblers,band, heaven scent soaps, HAMMS event, You Betcha Box, feed the front lines,Gluten free Dips, snacks, healthy dips, 

" Woman Owned & Operated Small Business"


*********************************************************************************************************************************************************

~ Oak Valley Creations products are now featured  on the menu at

 "The Rebel Chef"  a new Farm to Table restaurant in Farmington!

 located at 953 8th St. Farmington, MN 55024

~ Oak Valley Creations products  featured in  "You Betcha! Boxes" 

as seen on Kare11, WCCO Midmorning, Twin Cities Live, Washington Post, Mpls Star Tribune

​www.youbetchabox.com

~ Oak Valley Creations products are now available at : 

The Greensted Farm Store in Zumbrota ~ New Ulm Community Market & Co-op  ~  

"Remodeled Relics" in Forest Lake &  "Fluerish" in Excelsior.

Oak Valley Creations is 1 of 16 MN Makers participating in    Feed The Front lines  VA, MN

www.youbetchabox.com


 ~ Oak Valley Creations has been selected to be on

 "Lorissa's List"  

A new & exciting digital platform highlighting  Woman - owned businesses! 

 Check out the list here:   http://bit.ly/LorissasList 

Learn about these 40 fabulous women & their companies  & shop their websites!