email : oakvalleycreations@gmail.com

Welcome to Oak Valley Creations...We're Happy You're Here!

     If you're looking for Quality Hand Crafted Unique Gourmet Foods & Gifts, you've come to the right place!  

At Oak Valley Creations  we  believe organics are a great way to incorporate good health into your recipes and your life ~ 

Always made in small batches 

with locally sourced ingredients when available.

New Arrivals

** New recycled packaging for Coffees & Teas!

* NEW Organic Fair Trade Coffees ~ Rain Forest, Mexican Altura

 * NEW Organic Fiery Salsa Mix  in 5/batch Tin. 

* NEW Organic Curry, Moroccan Tandoori & Cinnamon Powder.

 Herbs De Provence & Mediterranean Lamb Seasonings. 

For more information 

or to join our e-mail list for updates  and special offers please sign the Guest Book

or send an email to:

  oakvalleycreations@gmail.com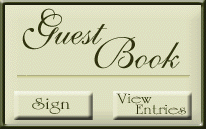 ~

"Shop Local with savvy.mn magazine"

Thursday, March 14th, 2013

6 - 9 p.m. ~ The Wilds Golf Club 

3151 Wilds Ridge, Prior Lake 

​gourmet,  wine jelly, organic dip mixes, fair trade organic coffees, organic essential oil, aromatherapy spray, hand painted wine glasses,  recycled jewelry, wine glass charms, gift baskets, painted cotton dish towels, perpetual calendars, chef, party, host, hostess, friends, gifts, grill rubs, organic seasonings, spice blends, soulful essential oils, healing balm, dryer sachets, gift sets, gift tins, organic tea, wine sauce, salt free, gluten free, English Breakfast tea, Jasmine tea, Organic Green tea, Rooibos Chai Tea, Peppermint tea, Yerba Mate, Hibiscus Heaven tea, White tea,  Colombian coffee, Sumatra, Peruvian Decaf Coffee, Papua New Guinea, French Vanilla Almond, Chocolate Macadamia Nut Coffee, Mexican Altura, Rairforest, organic seasoning gift set, infused sea salt, salsa mix tin, healing balm, bath minerals, lavender dryer sachet, calm & relax oils, 

"Lidi's Line" Launch Party

Thursday May 16th  4 - 8 pm

Fairfield Inn & Suites by Marriott

11325 Viking Drive Eden Prairie, MN 55344

Back to the 50's Car Show at the Minnesota State Fair Grounds

"Ladies Showcase"

 Friday June 21st ~ 9am to 6pm Saturday June 22nd ~ 9am to 6pm  Sunday June 23rd ~ 9am to 2pm

​Oak Valley Creations will be located in the Dairy Building !

 BOOTH # 5 

~

"Julia's Artisan & Brew Show"

Saturday August 10th,  8:00 ~ 4:00

Julia's Java Lot

201 West Main Street

Milltown, Wisconsin 54858

~

" Woman Owned Small Business"

Here are a just a few of our many unique products.


~ 2014 Events ~

Eden Prairie Lioness Arts & Craft Fair

Saturday Nov. 1st  9:00 ~ 3:00 ... Booth # B-39

Grace Church  9301 Eden Prairie Road, Eden Prairie 55347

The Mustard Seed ~ Halla Nursery "Ladies Night Out"

Thursday Evening , Nov. 6th , 6:00 - 8:00 pm ~ 40 Vendors

10000 Great Plains Blvd, Chaska 55318

Shepherd of the Lake Holiday Craft Fair

Saturday Nov. 8th  9:00 ~ 4:00 

3611 North Berens Road NW Prior Lake , 55372

Booth # 298  & my Dad will have booth #299

32nd Annual Norwood Young America Craft Fair

Saturday Nov. 22nd 9:00 ~ 3:00

531 Morse Street, Norwood Young America, 55368

Booth # 96  ~ High School,  New Gym

~

Excelsior Farmers Market

Thursdays 2:00 ~ 6:00 May - October

Water Street, Downtown Excelsior

*Special Market Pricing ~ Located in front of Patisserie Margo Deli

~

"Art on the Lake"  & Fine Foods Gallery

June 14th ~ 15th

Excelsior, MN  

*****************************************************************************************************

~ 2015 Events ~ 

Excelsior Farmers' Market

Tuesdays 2:00 ~ 6:00 , May - October

Water Street, Downtown Excelsior

Wayzata Farmers' Market

Thursdays 1:00 ~ 5:00 , May  - October

Wayzata American Legion, 949 Wayzata Blvd E. Wayzata, MN 55391

Chaska Downtown Farmers Market

Wednesdays 3:00 ~ 7:00 , June - October

City Square Park in Downtown Chaska, MN 

​*********************************************************************************************************************************************

​*********************************************************************************************************************************************

SAVOR

MINNESOTA

Seventh Annual Celebration Of the Best in Minnesota Wine, Food  and Beer

Saturday April 16, 2016       Canterbury Park, Shakopee, MN

www.savormn.com for tickets

Chaska Downtown Farmers Market

Wednesdays  3pm - 6pm   June 28th ~ September 13th

City Square Park, Downtown Chaska MN 

Farmington Farmers Market

Thursdays 2:30 - 6:30pm   June 8th ~ October 12th

Dakota County Fairgrounds

4008 220th St. W.  Farmington, MN

St Paul Grand Old Days

Sunday June 5th  8:00am ~ 7:00pm

Grand Avenue & Lexington, St Paul,  MN

http://www.grandave.com/grand-old-days

2016 FEAST Local Foods Marketplace

Saturday December 3rd 10:00 ~ 4:00     Booth # 16

Mayo Civic Center Rochester, MN 

  Food, Wine, Beer, Cider & Spirits Tasting and Sales + Chef demos, workshops, kids activities, & popup film fest

send me an email if you would like to request a 2 for 1 admission coupon

oakvalleycreations@gmail.com​

Shepherd of the Lake Holiday Craft Fair

Saturday November 12th 9:00 ~ 4:00

3211 N. Berens Rd. NW Prior Lake, MN 55372 Booth # 280

Mustard Seed "Ladies Night Out" & Ladies Morning Out

Friday November 6:00 ~ 9:00    &    Saturday November 5th 10:00 ~ 2:00

Mustard Seed  Garden Center 

10,000 Great Plains Blvd. Chaska MN 

MN Arboretum Winter Farmers Market

Saturday February 25th 10am ~ 2pm

3675 Arboretum Drive Chaska, MN 55318

​2017 Minnesota Garlic Festival

August 12th 10 - 6

McCleod County Fairgrounds,

Hutchinson, MN 

​*********************************************************************************************************************************************